INTRODUCTION TO WATER TREATMENT & ABSTRACTION
The water cycle begins when water in the ocean evaporates into the atmosphere.
This evaporation turns into condensation which begins to create clouds.
As the condensation climbs higher into the atmosphere its temperature starts to cool, This causes the condensation to form droplets which return to earth as rain, snow or hail, This is called precipitation.
As the rain, snow or hail falls to earth some is absorbed almost immediately by trees, grass & plants, some falls into lakes & rivers & some is absorbed into the earth.
Eventually most of the water will return to the ocean via rivers & streams & the cycle begins again.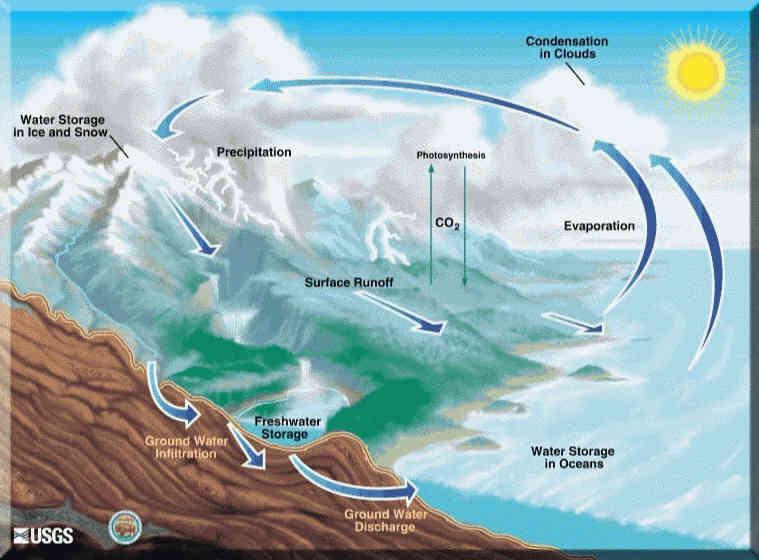 Picture courtesy of Howard Perlman, THE UNITED STATES GEOLOGICAL SURVEY.